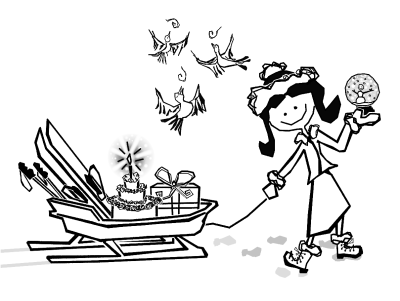 It Takes A Village
Helpful links to places we love
World Class Ski Resorts
Shuttle services
Airport Shuttle Service
Alta Shuttle will take you, your companions and all of your gear to and from the airport right to the Alta Blackjack front door.
We can help you set up a reservation or click  here to go to their site and make your plans.
Daytime Runs Door to Door Anywhere in Alta- The Alta Resort Shuttle
The Alta Resort Shuttle runs 8:30-5:00 every day mid December through mid April.
Call them for service from your door to any Alta location and back again. Free. Fast Easy. Gratuity appreciated. 801.301.0122
Evening Shuttle- The Ride Desk
The evening shuttle runs every night from 5:00-10:00 mid December through mid April.
Door to door service anywhere in Alta or Snowbird. $5 per adult per ride. Call 801.742.2222 and ask for the Ride Desk.
Ski Shops
Thinking about leaving your gear at home? Want to try new skis perfectly suited to our awesome conditions?
We have several ski shops right on the mountain ready to equip you with everything you will need.
Alta Resort has the Alta Ski Shop and Demo Center in three locations on the Mountain.
Alta Sports  is at the Alta Sunnyside Base
Powder House has locations on Wasatch Boulevard in Salt Lake City and three locations in Alta
There are several ski/snowboard and apparel shops located in the Snowbird Center
Restaurants in the canyon
Want to eat out without having to venture too far from your mountain home?
Each of these eateries is less than two miles from Alta Blackjack.
Privately owned. Well known for its excellent food and ambiance. Open for dinner nightly. Reservations encouraged. Shallow Shaft
All of the lodges in Alta have restaurants. Open for slope side lunches. Dinner reservations encouraged.
From Mexican to Sushi, pizza to steaks- Snowbird Center has several eateries to choose from.
Just want a pizza to go? Call the Goldminer's Daughter Bar for a local favorite 801.742.2300
Massage & Spaaaaaaaah
With links to the spas at each lodge in Alta, Mountainside Spa will be sure to cater to your every need.
Alta Community
Want to do what the locals do?
Visit the Alta Community Enrichment (ACE) site to find out about fun community events.
Craft nights, film festivals, yoga, dance parties, chili cook offs and more!
Looking for in depth weather and avalanche forecasts, reports and analysis? We love the Utah Avalanche Center .
For more information about our town and for the latest updates on road closures and Interlodge. Town Of Alta
Fun things to do in Salt Lake City!
Favorite Salt Lake City Restaurants
Shopping
Who doesn't love a good bargain?
In Sugarhouse, the Sundance Catalog Outlet store and the Patagonia Outlet are right across the street from one another!
Located in an area with Nordstrom's Rack, Old Navy, Barnes & Noble, and Whole Foods-
you could make a day's adventure out of a visit here. (Try Tsunami Sushi for lunch…)
Eclectic. Neighborhood door to door shops and eateries. 9th and 9th…
The Children's Hour is a lovely boutique,
originally a bookstore, it has expanded to include children's toys and clothing, women's ware and shoes, housewares and gifts…
Each item feels hand picked with love.
Hip & Humble is just down the street. As the name implies, a fun mix of clothes, shoes, house wares, gifts, etc.
Title Nine is a favorite for sporty women's wear.
…all within two blocks!
Downtown Salt Lake…
The Gateway. Conventional outdoor mall with all of the usual suspects…
Park City is not far…
The location of the Sundance Film Festival, this town has door to door street shops and restaurants.
The Tanger Outlet, with standard fare outlet stores.
Local Medical Clinics & Area Hospitals
Slopeside emergency clinic with daily M.D. staffing and on-site x-ray facility.
Specializing in the management of ski injuries and altitude sickness. They also treat acute and chronic illnesses in kids and adults.
Available for all of your medical care needs in Little Cottonwood Canyon.
Please call for after hours care and house calls.
located in the Northeast corner of the Goldminer's Daughter Lodge, ground floor, entrance from outside of building.
Available off-season by appointment
PHONE: 801.742.CARE (2273) FAX: 888 549 0494
HOURS: 9:30 am to 5:00 pm during ski season; 7 days a week.
Snowbird Clinic
Fully staffed medical clinic with trained outdoor emergency personnel. Open daily during winter season.
Located inside the first floor of the Snowbird Center (Snowbird Entry 2)
Pharmacy available inside "Center Sundries" on level two of the Snowbird Center
PHONE:  (801) 742- 3232.
Hours:  9:30AM – 5:00PM; 7 days a week.
Area Hospitals
Alta View Hospital-  9660 South 1300 East, Sandy Utah 84094.  (801) 501-2600.
Intermountain Medical Center –  5121 South Cottonwood Street, Murray Utah 84157.  (801) 507-7000.
LDS Hospital – 8th Avenue and C Street, Salt Lake City Utah 84143.  (801) 408 – 1100.
Primary Childrens Medical  Hospital – 100 North Medical Drive, Salt Lake City Utah 84113.  (801) 662-1000.