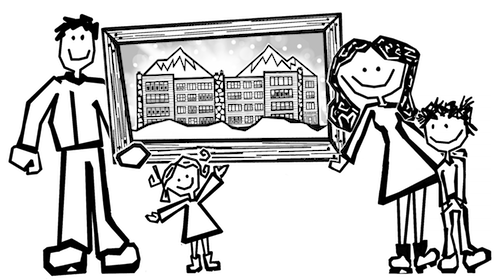 Building Amenities
some of the reasons why you will love blackjack as much as we do
Click on each title below to expand…
Ski In Ski Out

ski in ski out
Alta Blackjack occupies a phenomenally stellar location in Little Cottonwood Canyon.
It is tucked between Alta Ski Area and Snowbird Resort, less than a mile from each.
Elevation wise, it is lower than Alta and higher than Snowbird.
Ski to Snowbird Resort:
From the Alta Blackjack front door, head about 100 yards down the driveway due west. Flat and paved, a quick walk for anyone- when the road has snow on it, it is skiable from door to lift and back. Enter Snowbird at the top of the Whodunnit run about halfway down the Peruvian Gulch. Whodunnit run will take you straight down a snowcat path to the Snowbird Center. Appropriate for any Intermediate skier.
Ski Home from Snowbird Resort:
You can ski home off of the Tram, Mineral Express or the Peruvian lift. Just keep to the cat tracks on skier's right. At the top of the Whodunnit run you will be at the access point you skied to at the beginning of the day. Alta Blackjack's front door is about 100 yards away due east. Flat and paved- skiable when there is snow or a quick easy walk for anyone. Appropriate for any Intermediate skier.
How to get to Alta without using a car or shuttle:
You can walk to Alta Ski Area by heading east through our parking lot, through Powder Ridge and onto the Wildcat snowcat path. It is about half a mile, and when there is snow on the ground, most can be done on skis in a cross country manner. For the outdoor enthusiast who enjoys getting their blood pumping, this is an easy enjoyable jaunt.
How to ski home from Alta:
From the Wildcat or Collins lift, at the Collins mid-station follow snowcat trail on skier's left. Traverse under Wildcat ski lift, keep following the path (marked with orange ribbons on trees), traverse Westward Ho runs continuing to follow orange markers and heading west (skier's left) until you come to the backyard of the Alta Blackjack building. Note: This is considered a Black Diamond run as it takes you through wooded areas that are still in-resort but are relatively secluded. Ski it with a friend. Do not ski it if you are not a comfortable Black Diamond skier.
Alta Resort Shuttle. Fast. Free. Easy!
There is also a quick, easy, free shuttle that will take you from the front door of Alta Blackjack to the Collins or Sunnyside base at Alta Ski Area and back again, on call anytime throughout the day.
See the next toggles down on the list "Free Shuttle To Alta Ski Area" or click here to go to our transportation page for more details.
drive-up access to the front door & elevator
Save those ski legs for the slopes! Alta Blackjack is so easy to access.
Drive right up to the door to unload, take the elevator to your floor.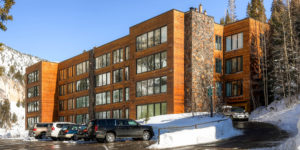 Personal Care

Matt and Mindy are resident managers, happy to assist you throughout your experience.
Grocery Stocking Service
Your time at Alta Blackjack is precious, we want you to spend it relaxing.
It is important to be sure you have at least two days worth (per person) of groceries in your kitchen during your stay.
If you would like us to stock your groceries for you, we would be happy to.
For more information about Grocery Stocking details please click here. 
weight room
men's & women's sauna
There is a men's and women's sauna. Each has a bathroom, shower and cedar sauna. If you would like to ski the day of your departure, use these spaces to change and shower after you have checked out. Located on the second floor at the end of the hall.
Laundry access on each floor
Each of Alta Blackjack's 4 floors has a washer dryer. They are free to use. Laundry soap  is provided.
free shuttle to Alta ski area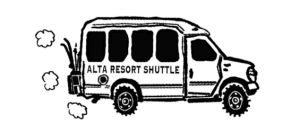 The Alta Resort Shuttle is like your personal lift on wheels.
It runs from approximately the second week in December until the end of April
(check with us for exact dates of operation).
The shuttle does continuous loops around the town of Alta, from 8:30 AM to 5:00 PM every day, picking guests up at condos and houses and bringing them straight to their choice of Alta bases- Collins or Sunnyside.
Call the driver anytime for personal service to and from the resort or other Alta locations.
Shuttle drivers are friendly and attentive, the bus is easy to board and easily accommodates skis and other equipment. It is fast (the loop is small, the shuttle is never more than 10 minutes from any stop), free and easy. It becomes part of the skiing fun. Gratuity always appreciated.
To find out how to ski in ski out to Alta Ski Area or Snowbird Resort click here.
easy transportation options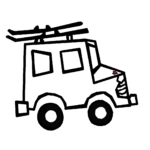 Alta Blackjack is less than an hour away from Salt Lake International Airport.
For many, a vacation that starts by air automatically implies the need to rent a vehicle. That imperative is not a foregone conclusion at Alta Blackjack.
If your main objective in coming here is to ski (or snowboard) and you plan to stay
in Little Cottonwood Canyon throughout your stay, you might not need a vehicle of your own.
Click here for more information about transportation options.
No matter what you decide, we will be happy to help you make the necessary arrangements.
ski lockers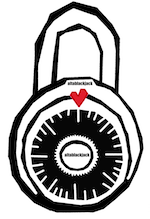 Your Alta Blackjack Condo comes with access to a ski locker (and lock).
Store your skis here at the end of the day.
Combination codes will be in your check in packet when you arrive.
Located off of the main lobby.  
Location location location
Alta Blackjack has 2 world class ski resorts in the backyard (Alta Ski Area is slightly uphill, Snowbird Resort is slightly downhill). Each less than a mile away. Door to lift in less than 10 minutes.
The Salt Lake International Airport is less than an hour away.
High and Dry. Our annual average is 500 inches of the lightest, sparkliest, most skiable snow you will ever meet.
Snow or Bluebird. When it is not snowing, chances are the sky is blue and the sun is shining.
Cold but not too cold. It stays just cold enough to keep the snow fresh, not so cold that you freeze your feet before you've had your fill.
A bubble in a bubble. Alta is a sweet spot in the world. Within Alta, Alta Blackjack is perfectly situated. Central yet tucked away. Perfect.
Sought After. Alta Blackjack has been sought after by outdoor enthusiasts, vacationers and real estate prospectors for almost 40 years.
You know that feeling you get after a good day of skiing? The glow in your cheeks, the sparkle in your eye, the ease in your heart? Well, everyone around here skis. A lot. There are happy people all over, ready to share a knowing glance and a smile.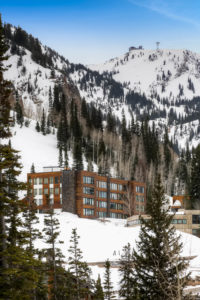 To see more about our stellar location click here!